Waltham Forest Family History Society
Waltham Forest Family History Society was founded in 1978 to bring together and to encourage people with an interest in family history and genealogy. We are a small but friendly society that caters for all those with South West Essex ancestry who might live at a distance, and for those who live locally but whose ancestors came from elsewhere.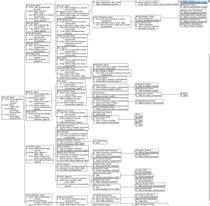 The Society has
regular talks on family and local history
workshops to discuss particular topics
visits to archives and museums
twice-yearly journal Roots in the Forest
collection of magazines and local records
projects to transcribe MIs and local records
Our 13th December meeting, will be a talk Watercress, gold leaf and an orange – stories from around Queen's Road by Lissa Chapman. Lissa has played a significant part in the Queens Road Stories project conducting research and engaging with local groups to bring it together. We'll hear about the area, the people, and the project.
Our January meeting will be a social with a light hearted quiz and food.
Meetings start at 8pm. If you'd like more information, please contact us
You can now search our records on-line at records.wffhs.org.uk
Recently added records include 1918 Absent Voters Lists for Walthamstow